Ayurveda cure in the South of India
26th March 2016 – 8th April 2016
The Ayurvedic Voyage and Cure is a collaboration between l'essencce and the Green Leaf certified hospital located at Koottanad in Palakkad District Kerala. Located in picturesque places, both places offer a serene atmosphere combined with state–of–the-art facilities. Utmost care is taken to respect and follow the traditional system of ayurvedic treatments. The places provide rejuvenating (revival of body and mind), relaxing treatments for people in good health, and cures for specific diseases based on individual needs.
Retreat Center
First Week Stay: The retreat campus is about 200 acres and hosts different kinds of trees and plantations. Some of the accommodations include bamboo huts with open air bathroom, thatched huts, traditional Kerala Nalukettu etc.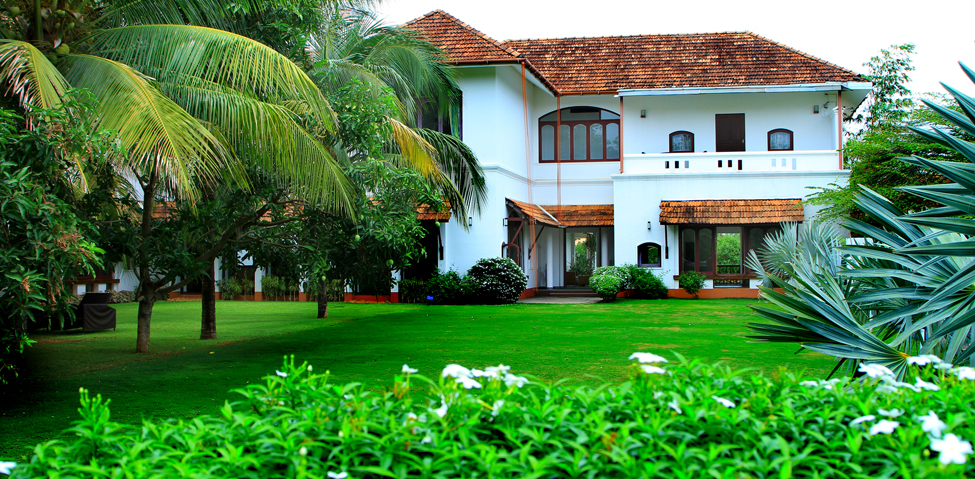 The restaurant serves food to the guests based on the personal prescription made by the doctors. The vast herbal garden counts more than 300 varieties of medicinal plants. The other facilities include a walking path, a yoga center, indoor games, a small gym, naturopathy/hydrotherapy, milk baths, steam baths, mud baths etc.
The Second Week Stay will take place in Akalad in the Thrissur District. Because a calm mind and a peaceful atmosphere are both crucial in the success of ayurvedic treatments, the center is located on a one kilometer long virgin beach surrounded by coconut trees and casuarinas. Accommodation facilities include deluxe rooms or cottages
Some unique points of Retreat center
We developed one awareness CD on Ayurveda to conduct awareness sessions for the patients after their admission.
To produce and conserve green energy we use windmills, solar panel, electric motor vehicles, bio gas plants, earthworm compost plants, rain water harvesting ponds…
We cherish the ideal of ensuring the best traditional treatment methods of Ayurveda without any compromise, and arrange at the same time a calm and quiet atmosphere and friendly staff. We offer Ayurvedic cooking demonstrations to give patients a better idea about the different types of Indian cooking and healthy food.
We organize talks about ayurveda and the ayurvedic way of life, food, basic principles of ayurveda etc. to enlighten the patient.
Internet Facilities: Access to internet available in the reception or WIFI is available in most of the areas.
Payment: payments can be made by credit cards (Visa, American Express, and master card), and also by bank transfer.