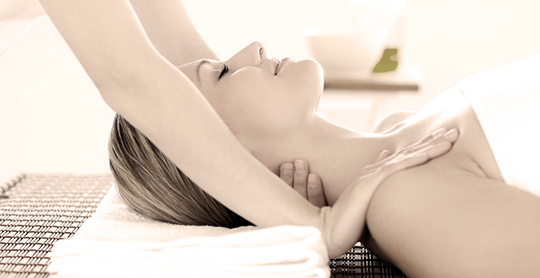 Shiro-Pada
Our specialized Shiropada treatment combines a seated head, neck, and shoulder massage with an ayurvedic foot massage focusing on key reflex points in the feet. This combination helps to clear congestion and relax your entire body.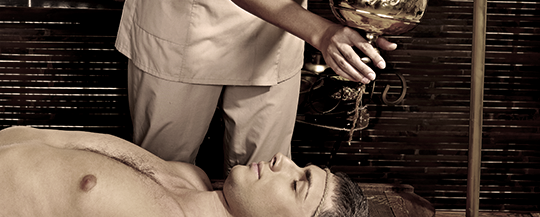 Shiro-Dhara
This Ayurvedic therapy is designed for complete relaxation of the mind and body. Dosha specific oil is poured from a copper vessel on to the "third eye or ajna chakra" which synchronizes brain waves, and balance the Autonomic nervous system. Marma pressure points massage along with a scalp, shoulder and facial massage will restore tranquility to the mind and ease the depleting effects of insomnia, depression, stress and anxiety. Shiro Dhara enhances blood circulation to the brain, improves memory, and nourishes the hair, and scalp.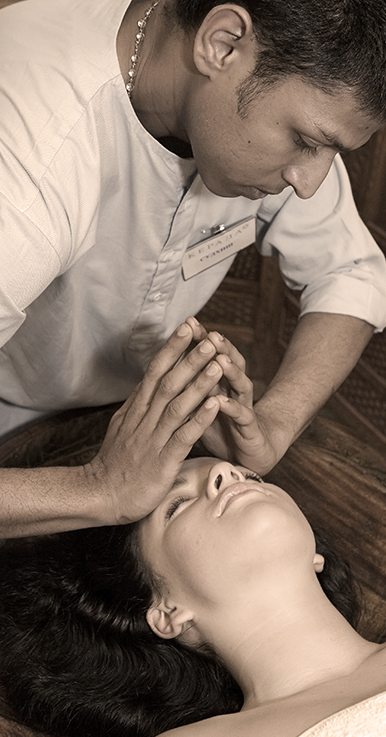 Champi Head Massage
This traditional Indian Scalp and Neck Massage is a wonderful and relaxing Ayurvedic treatment that has been practiced for thousands of years. You can choose to sit in a chair or relax in a heated bed as warmed organic, dosha specific oils are gently massaged into your neck, shoulders and scalp. This is not only 1 hour of pure relaxation but is beneficial to healing your mind, body and spirit.scalp.