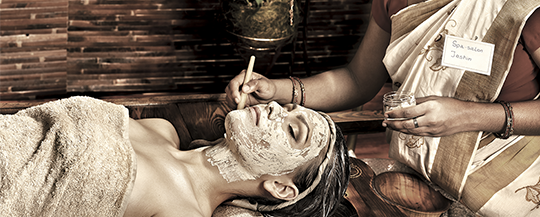 royal facial
This unique treatment blends facial and massage techniques with the pureness of Ayurvedic products. Your therapist will begin by determining your dosha, and the specific needs of your skin. Your facial and products will then be customized for you. Deep exfoliation and massage movements will improve your skin's circulation and brightness. Includes cleansing, toning, exfoliating and moisturizing. Ayurvedic natural, unpreserved skin-care products are used to treat the cause of aging, blemishes, and wrinkles found in the deepest layers of the skin and to create a transformative experience of the face.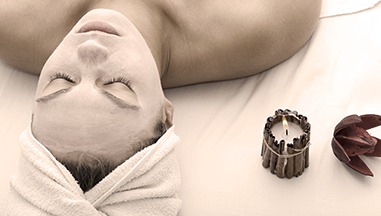 facials
Crystals, stones, pure essential oils, organic creams, Ancient ayurvedic oils, organic sea buckthorn, honey, aloe gels, rose distillate and vegetable oils, combined with chakra balancing and ancient Indian beauty rituals make facials, the ultimate in rejuvenation.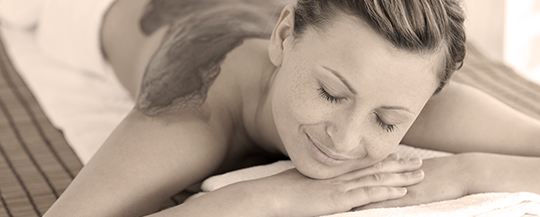 herbal body wrap
This warm and indulgent body wrap will help to balance your dosha and detoxify your body. Your experience will begin with an aromatic footbath and a cup of Ayurvedic Tea. Your therapist will apply a tridoshic body polish that will gently exfoliate your skin. An Ayurvedic body masque will then be applied from head to toe and you will be wrapped in a warm and comforting cocoon. While cocooned, you will experience a wonderful scalp massage. We will finish with an application of warm dosha specific body oil to keep your skin supple and hydrated.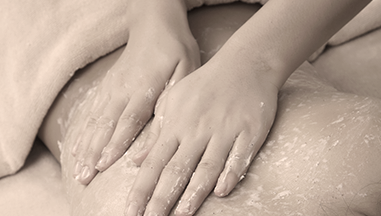 Exfoliation and wrap experience
Scrubs are the ideal way to begin treatment. If taken before any other treatment, products will penetrate deeper into the skin for longer lasting effects. Scrubs assist in the removal of impurities, dull surface cells and rough textured skin; improve blood circulation vitality and elasticity of the skin.